Caring for each other. That is why the AZZ Cares Foundation exists.
The AZZ Cares Foundation is a Texas non-profit corporation formed on December 21, 2017 and qualified as a charitable fund on August 29, 2018.
The AZZ Cares Foundation exists to help our employees and communities.

Support for our Employees and their Families
The AZZ Cares Foundation provides charitable support and assistance to AZZ employees and their families when an emergency, disaster, or personal hardship occurs.

Support for our Communities
The AZZ Cares Foundation provides charitable support to other 501(c)(3) organizations that serve the communities in which AZZ employees live and work.
AZZ Employees Share their Stories
Watch the video to hear AZZ employees tell how the foundation stepped up and cared for them in the aftermath of the storm.
""
When you donate to a cause, you wonder 'where's my money going?'. And in this case, I saw the other end. People donated and we saw the result of those donations.
Taking Action When Help is Needed
Hurricane Harvey hit Texas on August 25th, 2017 as a category 4 hurricane. The storm dumped a years-worth of rain in less than a week on Houston and much of southeastern Texas. In total, more than 27 trillion gallons of rain is estimated to have fallen over Texas, causing two
flood-control reservoirs to breach,  making Harvey the wettest Atlantic hurricane ever measured. The subsequent flooding in the Houston area was estimated to have caused $125 billion in damage, making Harvey the second-most costly hurricane to hit the  U.S.  since 1900.
An Outpouring of Support After Hurricane Harvey
AZZ employees, customers, suppliers and distributors from around the world generously made financial contributions to assist those in need. All funds went to support their colleagues impacted by this tragedy. Financial contributions exceeded $200,000.
Assistance for 4 different AZZ facilities
We provided financial assistance, food, shelter and more to employees of AZZ Lighting Systems, AZZ Galvanizing – Houston, AZZ Galvanizing – Houston West, and AZZ Galvanizing – Beaumont so they could recover from Hurricane Harvey. Each AZZ facility, and many of the employees, sustained flood damage.
Help for employees who needed it most
In total, more than 250 AZZ employees, and their families were affected by Hurricane Harvey. Some lost everything, while others experienced minor flood damage. Regardless of need, donations provided by those who generously support the Foundation went directly to helping employees recover.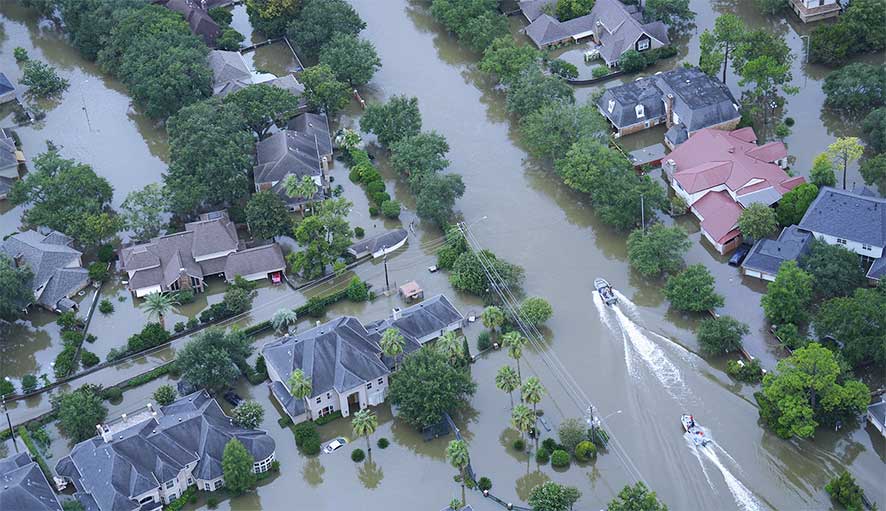 The AZZ Cares Foundation is one of many ways that demonstrates just how much AZZ cares about its employees, their families and the communities in which they live and work. It has the power to change lives and help when help is needed the most.
When you donate, you are providing assistance to AZZ employees, their families, and the communities in which they live.  You can change lives.
100% of all donations from employees, vendors, and all other third parties go directly to helping those in need. All administrative costs of operating the AZZ Cares Foundation are donated by AZZ Inc.